Hello. Allow me to introduce a new book that I've written about camera lenses.
But not just any book. A book that some of my readers say is the best book they've ever read on the topic. Which I have to admit makes me pretty pleased!
Basically The Lens, published by Rocky Nook, is essentially the book I wish I'd had when I was starting out in photography. It reveals the mysteries and arcane secrets of camera glass that you usually accrue only by years of experience. All in one accurate, accessible, and lushly illustrated volume.
And it's for anyone with a camera with interchangeable lenses – mirrorless or SLR, digital or film.
So whether you're a beginner wondering how to decipher the mysterious codes printed on the lens barrel, a midrange user expanding a growing lens collection, or an advanced photographer adapting an old manual focus lens to the latest digital gear, this book is your guide.
What's meant by a "fast" or a "slow" lens? How can two seemingly similar lenses be so massively different in price? Why would anyone need anything other than the lens that was included with the camera? And why do lenses have crazy alphabet soup like "SMC DA 18–135 3.5–5.6 ED AL IF DC WR" printed on them?
In short, The Lens elucidates enigmas, clears up misconceptions, and generally answers every lens-related question I could think of. Because the importance of high quality and appropriate glass is often overlooked in an age obsessed with megapixels!
While the paper edition is pretty awesome, more and more of us are also carrying around slabs of glass, metal and silicon. So I've also created an iPad edition — fully multi-touch enabled and enhanced for the latest Retina displays. This version includes a video slideshow, high-resolution images, and a full cross-referenced glossary.
iPad users can download a demo version of this book here — iBooks version 3 or newer required. The full book is currently available in the United States, Canadian, and UK iBookstores only. Other markets pending.
A standard digital edition will also be available for users of other eBook readers. Regrettably, for technology reasons the standard digital edition does not support enhanced multi-touch features or double-resolution images. (ie: I'm not aware of any non-iPad e-reader that has that level of multimedia support)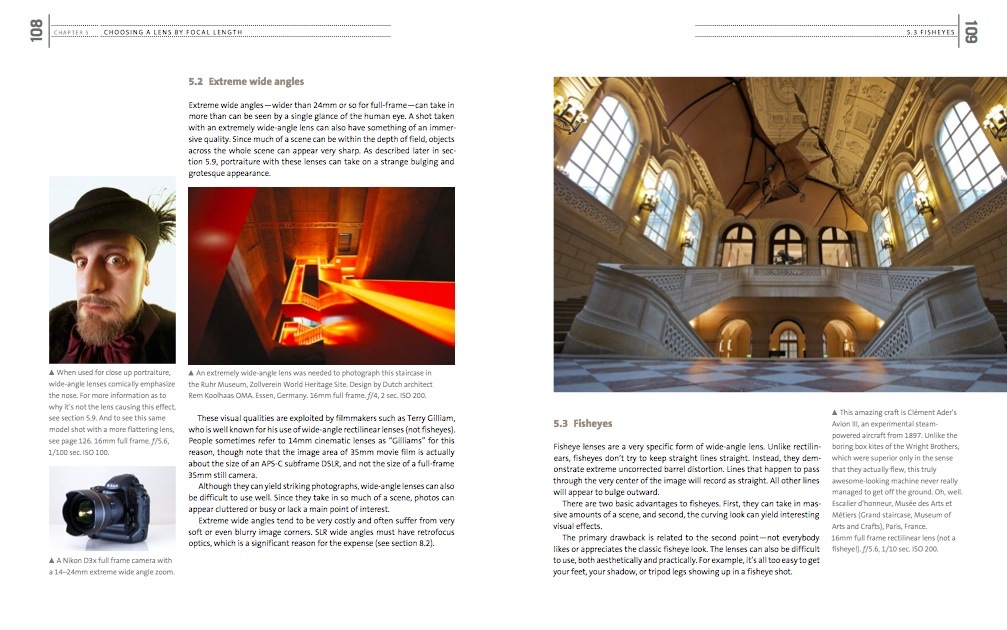 So there you have it. The Lens: a practical guide for the creative photographer. Sensible, useful, and honest advice about lenses, distilled into one book. Covering all brands and systems of digital and film cameras. And available today.
– NK Guy
Please consider supporting your local bookshop, which is probably struggling badly against the onslaught of online sales! Alternatively, the book is also available from these online retailers. Note that the book is only available in an English language edition at this time.
| | |
| --- | --- |
| USA: | UK: |
| Canada: | Australia: |
| Germany: | France: |
| Japan: | Electronic versions: |